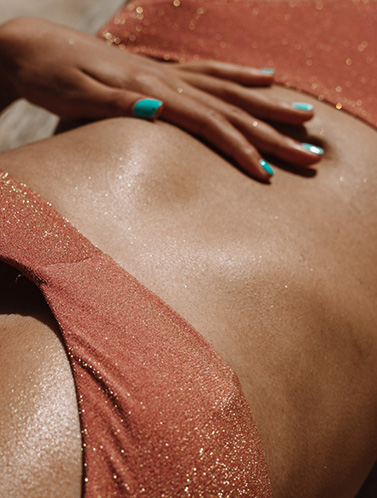 What are Body Treatments?
We offer a variety of body treatments that focus on skin health and hydration, and full body relaxation. Procedures address concerns such as body acne, hyperpigmentation, polishing and spa treatments. Our trained specialists ensure each treatment leaves you feeling more confident and relaxed in your body!
1-1 appointment with a patient to better understand your concerns and devise a specialised treatment plan.
There is not much preparation required for an appointment.
Treatment will be performed by a specialist doctor under the strictest standards of hygiene and care.
There is not a lot of after care required after an appointment, but your specific care instructions will be determined by the doctor.
Get clearer skin on your back with our latest treatments from the top dermatologists in Mumbai.
Hear from our happy customers!
Shivsant Yadav
"I was really struggling with back acne, and was recommended TSI by a friend. During my appointment, Dr Sonia and Dr Shaili were very friendly, listened to my problems carefully and explained everything to me. The treatments were carried out efficiently and caused positive results that I was very happy with !"
Frequently Asked Questions
Body treatments are non-invasive or minimally invasive procedures designed to address various skin concerns on the body, such as dryness, acne, scars, stretch marks, skin tone and cellulite.
Yes, when performed by qualified professionals, body treatments are generally safe. All treatments at TSI are performed after through examination of medial history and concerns and are FDA approved.
Yes, some body treatments can be combined with other treatments like laser therapies, chemical peels, or injectables for more comprehensive results. The trained specialists at TSI will ensure that you get the best treatment possible.
Book a Consultation Today